Cloud's Tea Collection - Private Tea Album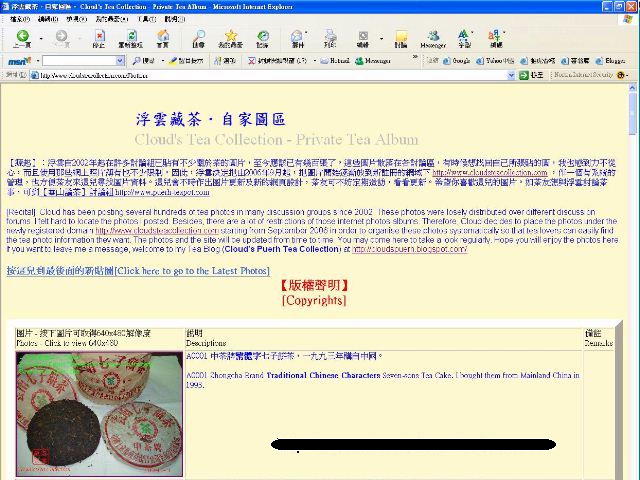 I have been posting tea photos in Chinese Puerh Tea Community for some years. In order to centralize my pictures, I try to put those photos starting from this month under my newly registered domain. Just easy for me to upload pictures.
You will understand my purpose after you read the recital.
You may come to visit by clicking the above picture or by clicking the following link.
http://www.cloudsteacollection.com
Hope you will enjoy the photos there.